The 2018  Youth Tour winners are: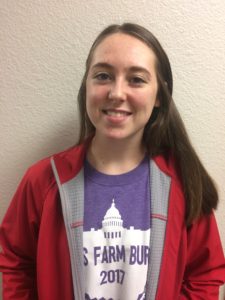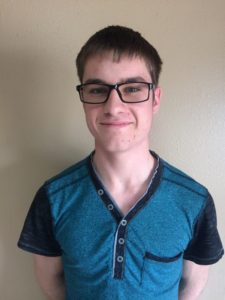 Lexy Coston, the daughter of Renae and the late Joe Coston of the Midway community. She is a junior at Chisum High School. Pictured left.
Austin Plett, the son of Ernie and Rachel Plett of the Tigertown community. He is a sophomore at Faith Christian School. Pictured right.
Every summer, two Lamar Electric-area teens are selected for a week-long trip to Washington D.C. The trip will take place June 6-15, 2018. This unique trip will give you the opportunity to watch history come alive as you explore the museums, memorials and monuments with other students from your state. You will meet student leaders from nearly every state and hear dynamic leaders on Youth Day. Bottom line, you will make friendships that will last a lifetime and be part of a group that has over 50,000 alumni in every walk of life including U.S. Senators and CEOs.
While in Washington, tour participants from Texas will visit their congressman, tour the House and Senate Chambers, the Supreme Court and the Library of Congress, and will have photo sessions on Capitol Hill and in front of the White House. The group will also see the wreath-laying ceremony at the Tomb of the Unknowns; see Kennedy's Gravesite; tour Arlington Cemetery; Lincoln Memorial; Vietnam Memorial; World War II Memorial; and Peterson House; Smithsonian Museums of American Art, Natural History, American History and the Air & Space Museum; Union Station and the Old Post Office Pavilion. In addition, the students will visit Pentagon City Mall, Hard Rock Café, experience the Washington at Night Driving Tour, and see the Sunset Parade at Iwo Jima. On the last night in Washington, Youth Tour groups from all states will come together for a dinner and dance.