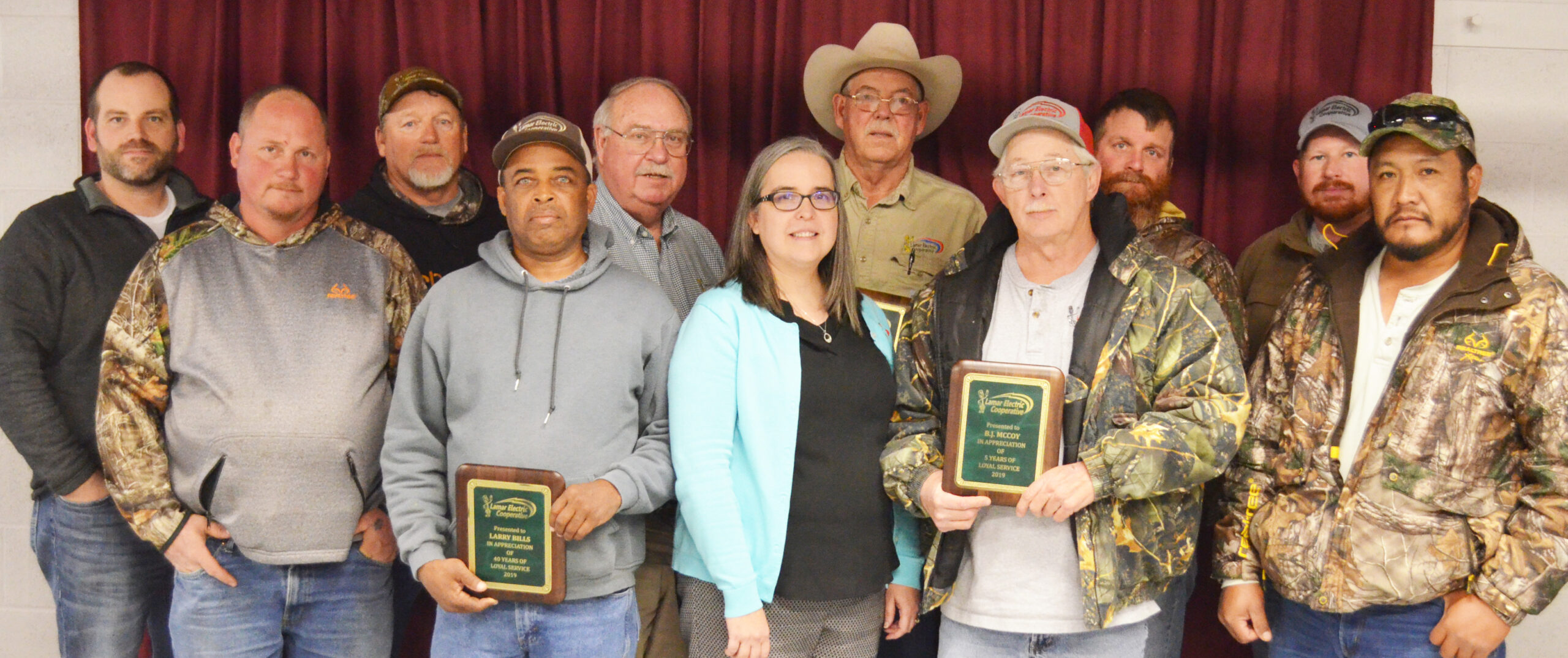 Lamar Electric Cooperative recently recognized its employees for years of service and to show recognition and appreciation for the employees' commitment to the company as well as their performance.
Every year the co-op celebrates employees' work anniversaries in five year increments. Each employee and board member recognized was presented with a service award plaque celebrating their tenure with the company. The 12 recognized for reaching a service milestone in 2019, comprise 220 years of service to the community.
"We are proud of the dedicated and professional team that works to keep the electricity on for our members." said Jerry Williams, Lamar Electric's general manager. "It is not uncommon for an employee in a rural electric co-op to join the family and still be a member of that family 40 years later. Someone who has worked that long with one organization has dedicated a lifetime of service." According to the Bureau of Labor Statistics, the median number of years that wage and salary workers had been with their current employer was 4.2 years in January 2018.
"Lamar Electric values its staff and employee retention," Williams said.
Employees recognized include: 45 years of service — Wade Niblett; 40 years of service — Will Armstrong and Larry Bills; 20 years of service — Drew Conder; 15 years of service — Ryan Dean; 10 years of service — DeLana McFadden, Jose Recendiz, Michael Sorensen and Jerry Williams; and 5 years of service — B.J. McCoy and Bryan Story.
The president of the board, George Wood, was also recognized for serving on the board of directors for 10 years.